A FREE INTRODUCTORY COURSE
Learn how to extract colour from food waste & naturally dye fibre, fabric & textiles. This 1-hour mini-course covers everything you need to know to get started with the very basics of natural dyeing with avocados. With immediate access to this 4 step process, I show you how to create beautiful shades of pink from food waste.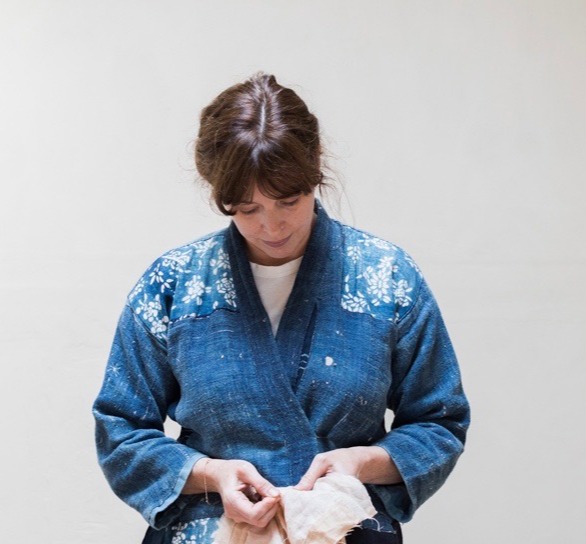 HELLO + WELCOME 
Hi, I'm Kathryn, a natural dyer & maker from Dublin, Ireland. I have created this mini-course for those wanting to learn how to naturally dye but unsure where or how to start.
Learning any new skill for the first time can be overwhelming & at times daunting so I have created this mini-course with the beginner in mind. 
Sharing the incredible beauty & magic of plant dyes with others is where my passion lives & I cannot wait to share the course with you. I hope you enjoy it! 
x Kathryn
Where do I start?
Learning how to naturally dye fabric, fibres or garments can be a fun and satisfying skill to develop. As a beginner, with so much information out there, it can be overwhelming & confusing to know where to begin & how to go about the process.
Avocados (& other ingredients that would otherwise be added to compost or seen as food waste) are a great place to start for anyone new to natural dyeing as they are easy to work with and create beautiful shades of pinks & corals. Plus they contain a naturally occurring ingredient that helps the dye bind to the fibre which ensures beautiful results most of the time.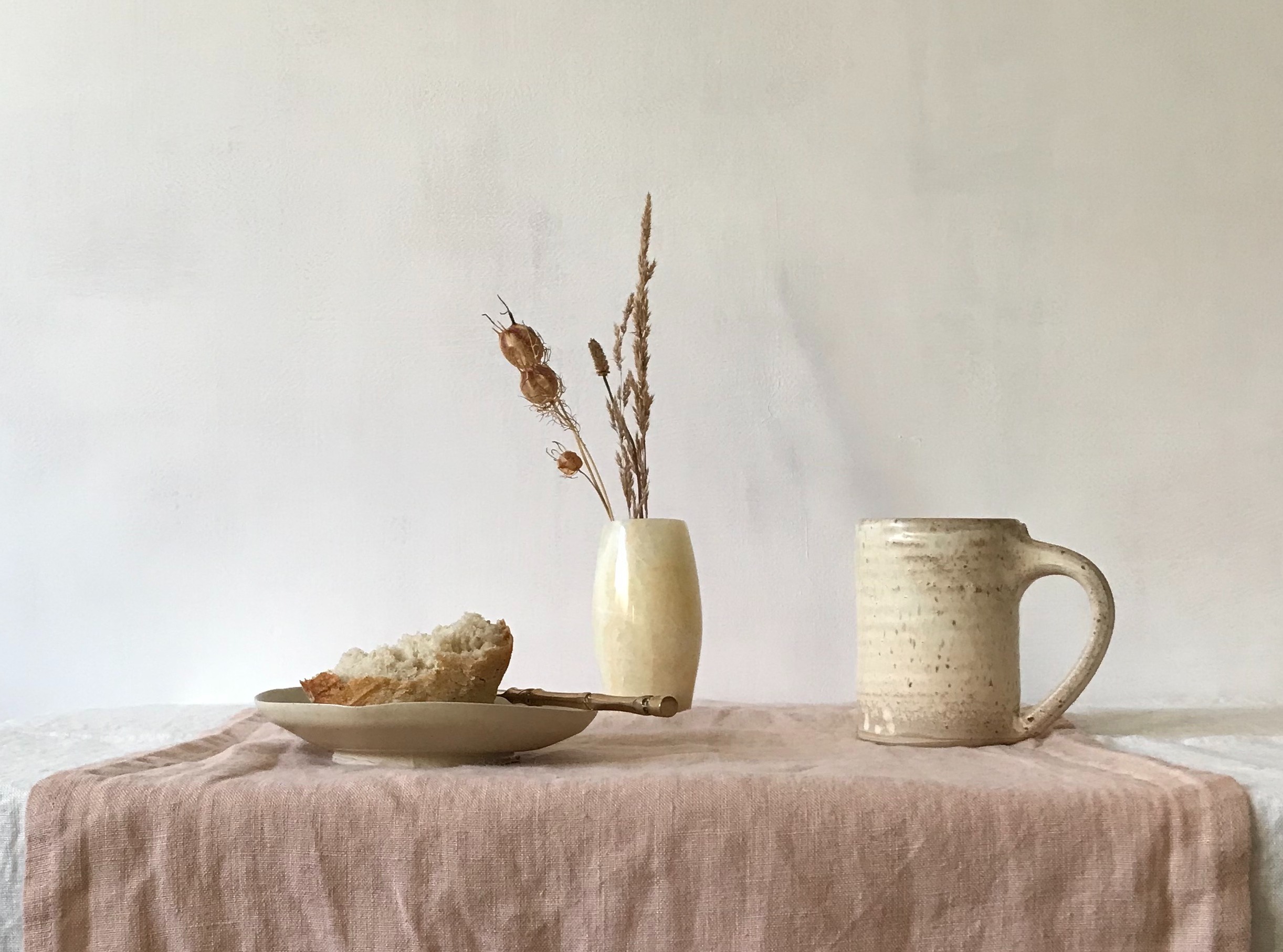 Take a look inside...

Available in days

days after you enroll

How to dye with avocado stones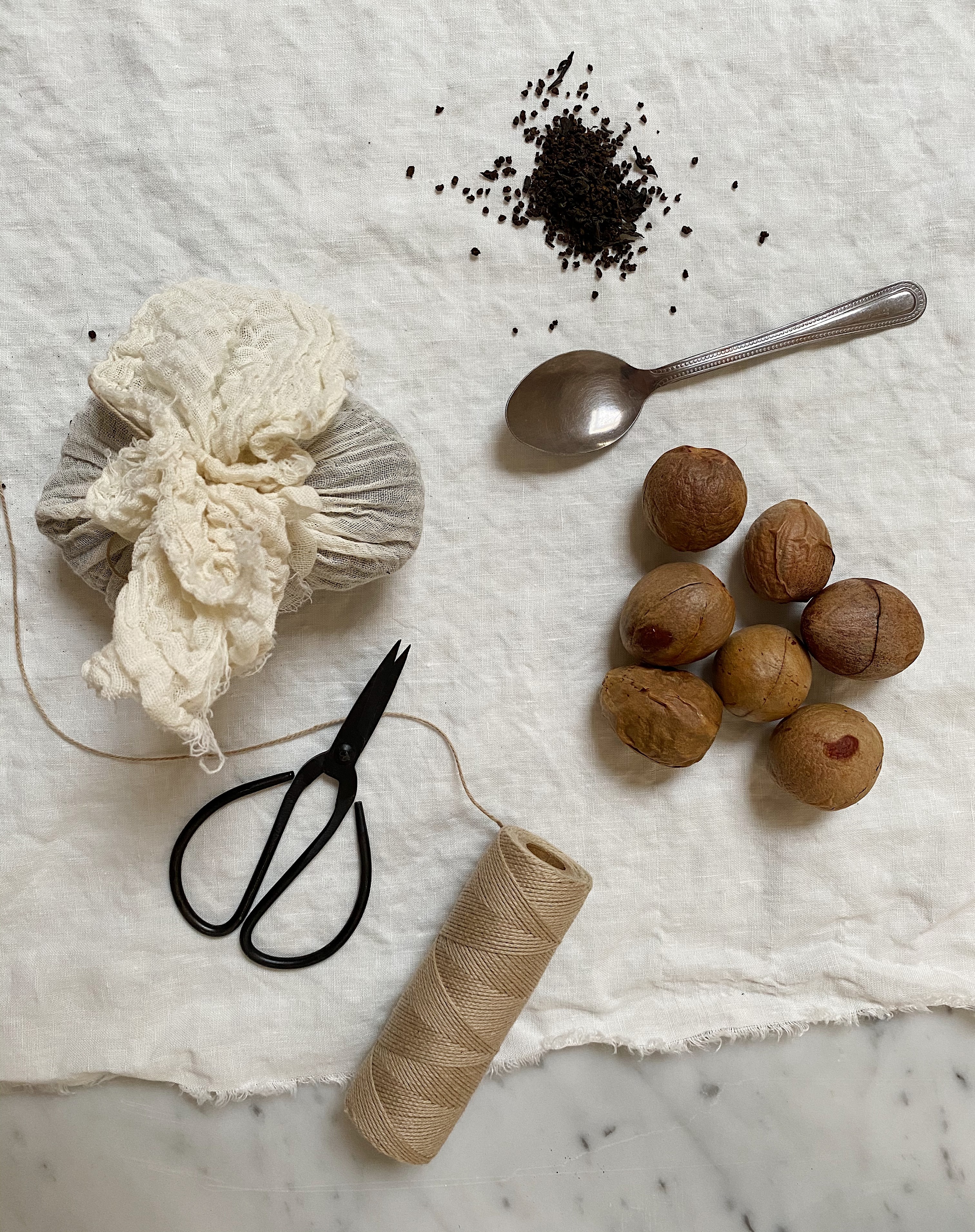 What supplies do I need to start?
One of the beautiful things about getting started with natural dyeing is that you don't need to purchase expensive tools or equipment. Natural dyeing is similar to cooking and involves supplies that can be found in the kitchen.
All you need to begin is a stove, pot filled with tap water, a few avocado stones, skins or both. You'll need a wooden spoon, sieve or strainer & baking soda. You'll also need something to dye or experiment on!
When first starting out, you can look around your home for well-loved items that are no longer in use or could do with a revival! Examples include napkins, tea towels, pillow cases, old sheets, t-shirts or tops.


Who is this course for?
Foraging for plants, extracting natural colours & dyeing fibres, textiles or garments is an incredibly rewarding & deeply satisfying process. The skills of natural dyeing can stand alone or lend themselves to many creative pursuits.
Who is this course for?
Anyone interested in natural dyeing & not sure where to start.
Complete beginners that want to learn how to naturally dye fabrics or garments.
Anyone interested in learning a new hobby or skill.
Looking for a way to relax through craft.
Anyone wanting to create safe, non-toxic natural colours.
Anyone confused with the information out there & looking for a clear & simple guide to follow.
What will I take away from this course?
You will learn how to create beautiful natural colours from avocado.
You will familiarise yourself with the process of natural dyeing.
Find out if this is a craft you would like to pursue without spending any money.
Learn how to extract dye from a dye source.
Dye an item of your choice.
Build your skills and confidence with this incredible craft.
Frequently asked...
When does this course start & finish?
The course can be assessed as soon as you enrol.
How is the information presented?
The course is presented with a main instructional video & written text.
Will I need to purchase equipment to participate in this course?
To get started with this course you will need a baking soda, dye pot, basin or bucket, stove or hot plate, water, avocados, a wooden spoon, strainer & something to dye. Many tools and pieces of equipment can be purchased inexpensively or sourced from your kitchen.
How long do I have access to the course?
At the moment this course has unlimited access but that will change & access will be limited.
Can I access this course on my tablet, iPad or mobile phone?
Yes, this online course is optimised for all devices as long as you have an internet connection, you can access it from anywhere.
Do you have any other ways for me to learn about natural dyeing?
I have a foundational 8-week course in natural dyeing. I have a monthly membership, The Colourway: A seasonal guide to natural plant colour where I share an in-depth look at seasonal plant colours. My new book, Natural Dyeing: Learn How to Create Colour & Dye Textiles Naturally guides you through the process of natural dyeing with recipes, guides & projects to develop your skills & build your confidence. I also have a few tutorials on natural dyeing which you can find on my blog. You can follow me on Instagram @kathryn_davey or attend a workshop, details of which are regularly updated on my website kathryndavey.com.